3 Benefits of Starting Muay Thai After COVID-19 Pandemic
Good health is your first line of defense. This pandemic made us realise more that living healthy and engaging in fitness activity are things that we should never take for granted.
Most people have already gone back to public fitness spaces like gyms and outdoor area for their fitness routines. Are you one of those who are still looking for a fitness activity to do? Now that the restrictions are lifted, doing Muay Thai at the gym could be a great fitness activity for you post-pandemic. Here's why: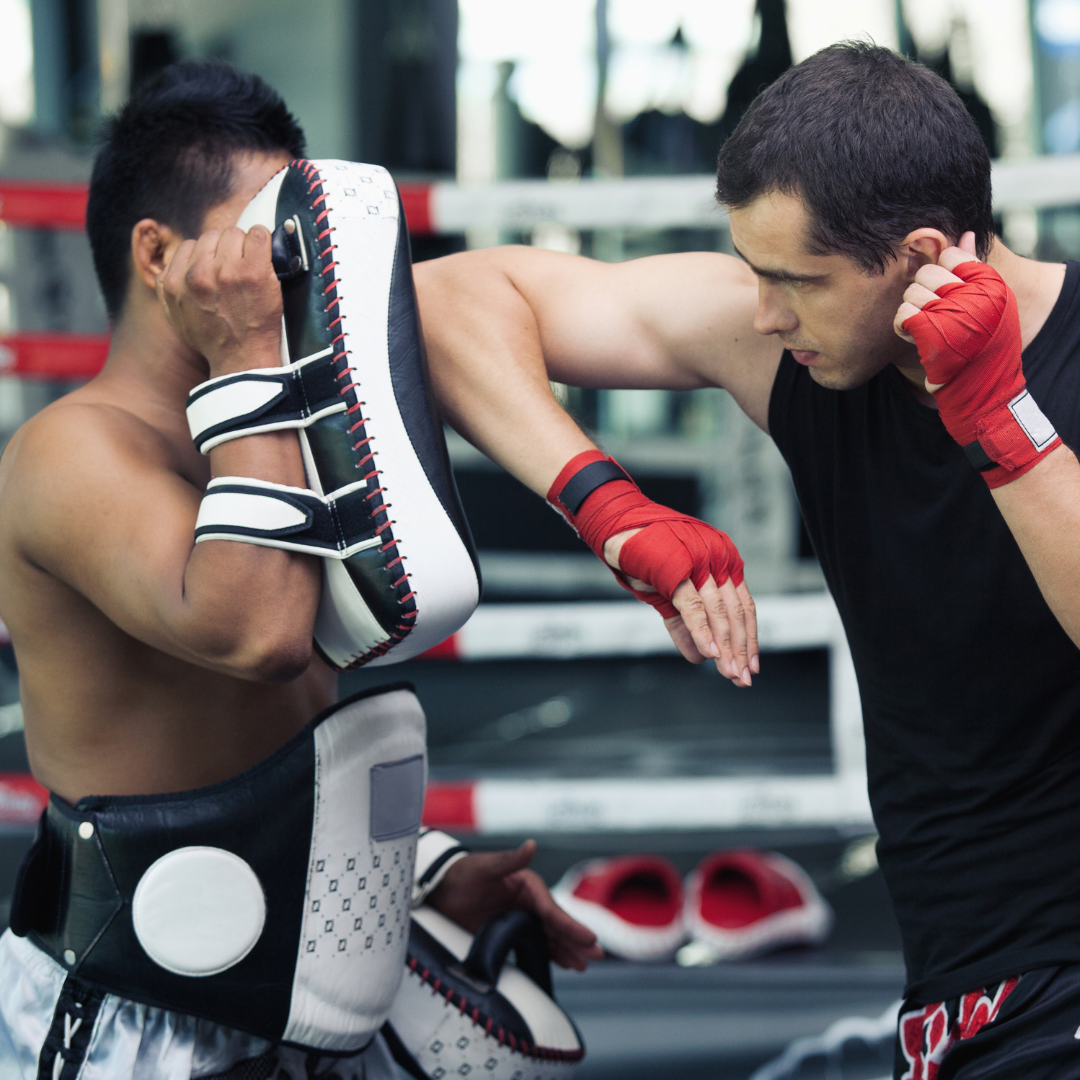 1. Peak Performance
The times and opportunities that we have lost during the lockdowns have definitely challenged our performance. Combat sport like Muay Thai can train your mind, body and spirit, helping you find your rhythm and mojo in no time. If you are looking for ways to get back on track, then Muay Thai could be the best fitness activity for you.
2. Balancing Act

They say that everyone should have three hobbies: one to keep you creative, one to keep you fit, and one to make you money. Muay Thai covers all the bases! By learning the art of 8 limbs, you can creatively wield your 8 weapons (knees, elbows, hands, and legs) and stay fit while learning how to defend yourself. Then if you become really good at it, you can teach other people how to fight and get paid for it.
3. Finding Your #FitFam

Muay Thai is one of the low maintenance sports out there that you can start anywhere, with zero equipment. But like any other sports, Muay Thai can help you find your pack! Being cooped up at home for a long period of time can have negative effects in our well-being. Socialising while staying active can help people fight the negative long-term effects of the pandemic.nd yourself. Then if you become really good at it, you can teach other people how to fight and get paid for it.
The more time you train, the more you will feel relaxed. This training is mainly linked to the stress By visiting a Muay Thai gym soon, you will meet people from different fitness levels but share the same interests. Not only will you learn about this amazing fitness activity, you will also learn how to manage your weight, plan your meals properly, and have the right mindset.
We're always on the lookout for more people who can join our fitness tribe, and enjoy Muay Thai with us in Blacktown. Schedule your visit soon at fullforcegym.com.au or contact us directly at +61 425 800 297.
See you at Full Force Gym at 1/40 Third Ave, Blacktown NSW soon!